SEND Information: Special Needs Offer
From September 2014, all schools are expected to publish information about their provision for special educational needs and disabilities (SEND).
This includes the 'Local Offer', which helps parents/carers understand what services they and their families can expect from a range of local agencies. It should help them understand how the system works, and how the local authority, local area and the school will support both the child and the family.
You can read details of our special needs provision and local offer below​:.
Also see our Remote Learning page for advice from outside agencies to support parents and children during the Covid-19 outbreak.
Our school's Special Edcucational Needs and Disability Leader (SENCO) is Mrs Dykes.
If you would like to contact her, please do so by telephone: 0121 357 9892 or via email: s.dykes@stmarkrc.bham.sch.uk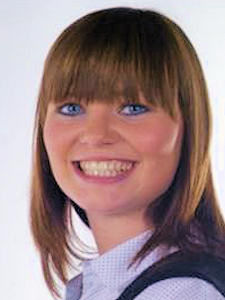 Birmingham's Local Offer
The Birmingham Local Offer website includes information about the wide range of services that are available to support all areas of a child's life (0 to 25 years) especially those with a Special Educational Need or Disability (SEND).
This includes support with education, physical and mental health, social care, leisure activities and moving towards independence and adulthood.
Inclusive School
St. Mark's Catholic Primary School is an inclusive school. We believe in inclusion in mainstream school wherever possible, to enable all pupils, whatever their educational need to achieve their full potential.
We have a class-based SENCO Mrs Dykes. She identifies and monitors children who are placed on the Special Education Needs Register to ensure that all needs, whatever they may be, are fully met. Mrs Dykes liaises with class teachers and relevant outside agencies to plan relevant provision. Parents are fully informed regarding their child's progress and regular review meetings are held throughout the year.
Children with special needs are primarily supported within the classroom by the year group team. Year group staff are aware of the needs of the pupils and, with input from the SENCO, they maintain a provision management map, which details how individual needs will be met through the use of a SEND Support Plan. Progress is closely monitored and appropriate interventions and additional support are available to pupils who need it.
Speech and Language Therapist
Here is Stephanie Collins our school Speech and Language Therapist setting up for her Lego Therapy group in school. Lego Therapy has been proven to help develop and reinforce play skills and social skills such as:
Verbal and non-verbal communication
Joint attention
Task focus
Sharing and turn-taking
Collaborative problem-solving
Stephanie is working with children who require specific speech and language intervention on this programme in school currently and is training our teaching assistants in the process to enable them to deliver this successful intervention for the pupils here at St Marks.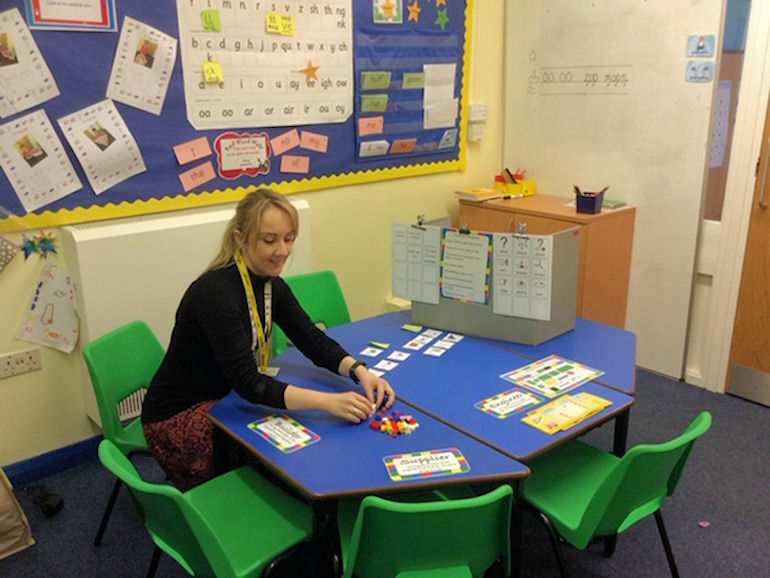 Here is our sensory tent area within one of our classroom.
This area is equipped with a box of sensory, tactile and fiddle toys to support pupils with sensory needs and also pupils needing a safe place to go when they are feeling overwhelmed or needing some chill out time in a safe place.